Day 1 – Eight Amazing Reasons to Create Your Own Local Guide
Your interest in creating your own local guide places you among the tens of thousands of people all around the world who share the same desire to create highly relevant and effective local guides. The increased popularity in local guide websites, directories, tours, and mobile applications can be seen all around the world as individuals take it upon themselves to become their own guide. No single reason or trend can be attributed to the increased interest and popularity of these niche guides. However, a number of characteristics can surely be associated with their success. Whatever the reason driving your interest in local guide creation, we hope to inspire you to take the next step and build your dream guide today!
1. Increasing Global Demand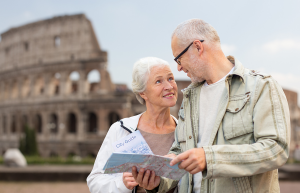 With an ever increasing amount of online information, more and more users are turning away from large search engines and bloated travel & city guide websites to find better local information. To that end, perhaps the most commonly cited reason for creating a local guide is simply that locals know best. As a local, you already know more than most, which is why making a local guide app is completely within the realm of possibility. You have all the local resources at your disposal: websites, radio, newspapers, magazines, and most importantly, friends and neighbors who can provide you with important local feedback on the quality and information provided in your local guide. With your local knowledge, you can spotlight and spread the word about little-known treasures in your community, thus bypassing the giants and giving users what they really want… a true locals' guide!
2. Customer Expectation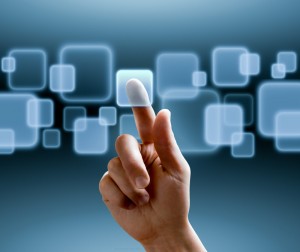 Often the first flickers of enthusiasm for creating one's own guide app are sparked by seeing the clean and sleek functionality of other guide apps. Not only do these apps look great, but they are fast and efficient in a way that spurs us to imagine how the perfect guide might actually function. A guide which could provide you with all the most relevant and valuable local information, including news, events, hikes, restaurants, shopping and beyond. Exactly what excites app users varies. Some may be taken by the slick user interface, streamlined to the mere essentials. Others may be drawn to practicality and functionality at the tap of a finger. Local guide content inspires people to imagine the future. Niche guides are special and offer services and functionality larger search engines and guide services cannot. After all who wouldn't want a guide that knew exactly what they wanted!
3. The World is Getting Smaller – Travel Like A Local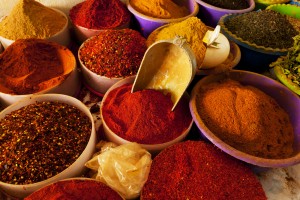 While some travelers may not be as concerned with getting away from the traditional tourist traps and distant guide experiences, more and more people around the world are looking for ways to travel like a local. Custom local guide apps offer this possibility. These highly focused guides deliver the best and most interesting local information, thus allowing visitors to transition from observer to participant, with unlimited opportunities all around the world. As with the sleek easy-to-use functionality of guide apps, the local travel experience is dependent on the guide's ability to cultivate and inspire app user curiosity. That said, the simple use of mobile guides to deliver and share unique cultural and experiential opportunities makes them far more effective than their print and online predecessors. One of the best parts about traveling is finding the local spots and getting away from the crowds of tourists. When travelers discover there is an app that offers the best locations outside of those general tourist traps, it will become one of their favorite apps on their phone.
4. An Amazing Business Opportunity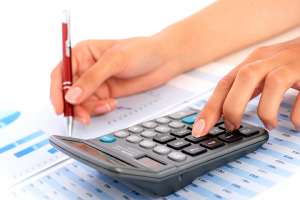 While many people enjoy simply having a 9-to-5 job, there is another breed of individuals who enjoy the adventure of self-employment and entrepreneurial ventures. These individuals don't see limits, but rather endless opportunities. Mobile local guides offer this exciting opportunity for you to fully unleash your entrepreneurial potential. The best part is: you are in full control. Be your own boss, work late, or take the day off. Your guide can be as small or as big as you decide. From design and creation, to marketing and promotion, you are in charge. Creating a successful local or city guide app can help you enrich not only yourself, but help to enrich others. Your successful guide can grow into a long-term recurring revenue business that can easily be passed along to friends and family or sold to an investor. Having a powerful and valuable media platform will create opportunities that can reach far and wide. Tourism and local guide usage will only continue to grow, and with hundreds of in-app purchase opportunities, targeted banners, paid placement, editorial picks and geo-targeted marketing, your guide will be an extremely powerful hyperlocal marketing platform. The community will also thank you for all the attention and prosperity you send their way!
5. Always Ask The Locals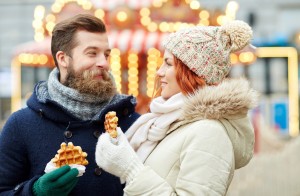 Have you ever noticed that large online directories and search engines like Google, Yahoo, and Yelp often have outdated, difficult-to-find, and even conflicting information? Often, reviews will be written by the same individuals over and over again. In fact, upon further investigation you might discover that many of the reviews and guides were not even written by locals. That's because locals already know the best spots and don't feel compelled to share their secrets with big companies like Google. But they will with you. Many people think a city guide provided by a large company would be more reliable. In fact, the opposite is true. Niche local guides are extremely dependable, utilizing direct connections to local authors and app editors. If you consider that large directories cover worldwide topics, you can understand how 20 results that are correct are better than 200,000 delivered to you in .002 sec. Not to mention, local guides are usually created and maintained with great passion and care by the guide owner. Independent surveys have shown that travelers who travel with others locals have more rewarding and fulfilling experiences. These travelers often choose to make return trips based on friendships and relationships they have formed by traveling as a local.
6. A Paperless World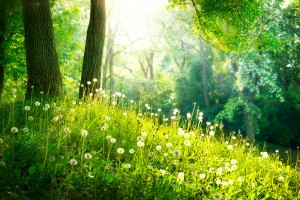 If you are concerned with the state of our planet, then mobile local guide creation holds another gem for you. Imagine the sites of thousands of acres of clear cut forests. Sadly, global paper consumption is at an all-time high and growing, with annual per capita usage of over 120 lbs per person. Rather than chopping down trees to create print materials, we can use them for wildlife and conservation purposes. Mobile local guides not only decrease the amount of waste material and pollution, but offer a healthier, more efficient means of communication and networking. Niche guide apps dramatically decrease the usage of paper dependencies and associated environmental issues associated in print production. As we continue to move into a paperless future, print will be reserved for specialized products, while mobile guide apps and local guide kiosks will take the place of traditional maps, brochures and local guide publications.
7. Ease of Maintenance & Growth Potential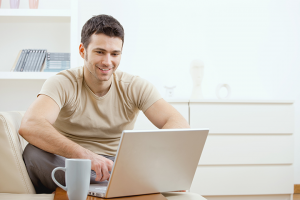 Although creating and launching a mobile guide is no easy task, learning to build a local guide is achievable for most people. The most difficult aspects of local guide construction are the foundational elements of content research & creation, guide promotion, and marketing. Unlike in years past, local guides have evolved from requiring a team of programmers, writers, and a specialized marketing team to being easily done by even one person. At first, it may appear overwhelming, but with the proper training and support, one can quickly and easily pull together their online guide. One of the best things is that all the information you need to create and build your guide is at the tip of your fingers. Ongoing guide maintenance can then be easily maintained with the proper guide app management system. To that end, local guides are popular with developers and online marketers because they are fun to build and a great way to meet new friends, network and travel during the guide creation process. You can work on your guide anytime day or night, and quickly push out updates with all the best local information. No matter what draws you to mobile guides, there is something rewarding and fun about knowing that your local guide is helping people from all around the world to learn about your community. You become an important and vital community resource and that feels great!
8. An Opportunity to Give Back And Help Others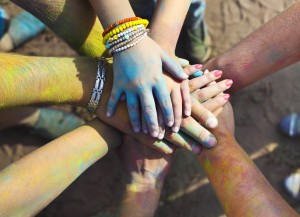 In a world gone mad with making money, many individuals and organizations are simply looking for valuable ways to give back and help others. The creation of local guides offers just the opportunity. Curation of a great guide takes time and effort, but its impact can reach far and wide. You can bring attention to things that are overlooked by larger guides and directories because they don't pay to be included or are too small to increase their value. Cultural and historical guide apps create timeless enjoyment and value. Local guide creations gives you the purpose and authority to meet and network with countless members of your community who will appreciate and support your contribution. Some local guide patrons simply enjoy the anonymity that the guides can provide, while others achieve a VIP status in their community. Great guide apps offer you a unique opportunity to touch countless individuals all from all around the world.
In tomorrow's free lesson, we will explore the 10 different types of local guides available for creation.
To Your Local Guide Success!
Team LocalsGuide