Local Newspaper
&

Magazine
Interested in Creating Your Own Local Newspaper or Magazine?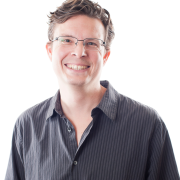 Hi, My name is Shields Bialasik. I am the founder and CEO of LocalsGuide. I started LocalsGuide in Ashland, Oregon, USA as a direct mail monthly print magazine. Now after 14 years of publishing I am making the LocalsGuide local newspaper / magazine model available to share and develop in new communities.
To begin with creating a successful magazine is not easy. It takes time, money and dedication. It takes a commitment to excellence and great relationship skills to win and keep advertisers.
That said, I am going to spare you the hard sales pitch because if your not willing to do the work, then you will not succeed and I cannot help you. There are plenty of other local newspaper & magazine models that claim quick success and might work better for you.
In regards to LocalsGuide I will say that if you are willing to do the work. If you are willing to spend the money, to take the time, to learn and work hard you can succeed. You can earn an income that can rival that of many professionals.
The LocalsGuide publication that I publish in Ashland, Oregon has afforded myself and my family the opportunity to travel all around the world and while continuing to publish the monthly magazine. The model I have developed is completely unique and highly prosperous not just for the owner of the publication but for the advertisers and for the community that reads the LocalsGuide.
Starting a community magazine is no ordinary endeavor. When I first started it I went $60,000 USD into debt and spent the next 5 years working hard to attain the great momentum we have today. Today I work less than 40 hours a month to create a beautiful 60 page publication and have retained more than 90% of my clients for the past 14 years.
I am grateful for the opportunity to share my model with you, but in respect to your time and mine I am setting the startup cost for creating your own LocalsGuide at $15,000 USD.
If you are serious about learning more and the price tag does not scare you away then let's talk. I have a lot to share and would love to see other individuals, families, and communities experiencing the benefits of this amazing and positive hyperlocal media model.
Sincerely,
Shields Bialasik
Why Start a Local Newspaper / Magazine
Why you SHOULD start a local newspaper or magazine!
How Creating And Owning Your Own Newspaper or Magazine Can Change Your Life
Be Your Own Boss = Work From Home
Enjoy Freedom and Flexibility = Work only 2 Weeks of Every Month
Great Profitability = Magazines / Newspapers are Profitable
Work Remotely = All You Need Is An Internet Connection!
No Office or Employees Needed = Keep It Simple – Be Happy!
Recurring Monthly Income = Dependability
Long Term Business = Earn and Keep Customers for Life
The Law of Accumulating Advantage = Each Month Gets Easier and Easier.
Intellectual Property = Own Global Copyrights: Photos, Articles & Interviews
Trades, & Free Stuff = Never Let Empty Space Go To Waste
Free Tickets & Complimentary Passes = First Class VIP Treatment
Multiple Streams of Revenue = With Promotions in Print, Web & Mobile
Become The Talk of The Town = Receive & Garner Respect & Adoration
Take Leadership = Earn & Gain Respect, Authority, & Credibility
Media is Powerful = You Can Change Lives with Positive Media
Give Members of Your Community a voice. Support Democracy
Help People Succeed = Create Prosperity
Grow & Connect Your Community = This is what local is all about.
Share Local History & Stories = Inspire Future Generations
Recognize The Small Guys & Gals = Everyone has something to contribute.
Newspaper & Magazine Training Overview:
What you will learn:
Getting Started
Basic Setup
Sales & Billing
Monetization & Profitability
Design & Layout
Content Creation & Editorial
Printing
Distribution & Delivery
Marketing & Promotion
Monthly Routines
Physical Elements
Bonus Modules
Includes Personalized: Coaching & Mentoring
FAQ:
I am seriously interested but….
—
Q: Can I have a payment plan?
A: Yes – The cost would be $1000 / Month with an initial payment of $3000.
—
Q: Can we convert an existing magazine or newspaper over to LocalsGuide?
A: Yes – This is possible. Let's Talk.
—
Q: Can I hire you to consult with our existing newspaper or magazine?
A: Yes, my rate is $250 per hour. – Click Here To Schedule
—
Q: Can I just buy the templates and online training?
A: The training is not currently setup this way… but will be soon.
The cost will be around $2500 for the entire trainings and then a yearly
license renewal of $200 USD to utilize the LocalsGuide identity.
Please fill in the form below if you are interested in being notified when this is released.